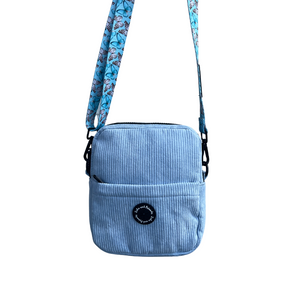 Introducing our new range of BESTIE BAGS available 
Features:
Corduroy material
Double zippers for extra storage
Front zipper
Small back zipper
Both main compartments include a pocket inside
Can be worn by shoulder or turned into a hands-free waist bag
Front logo includes a small hole for easy access for poop bags
Match with your pup!
Strap length: 80-138cm
Hand wash & lay flat to dry 
DISCLAIMER: No item is indestructible. Zala and Friends are not responsible for any damages your pup may cause with our products. Please keep these out of pup's reach.