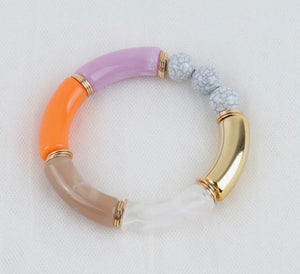 These stylish elastic bracelets with acrylic resin beads add a pop of colour to your outfits.
Lightweight and easy-to-wear, either s
tacked or one at a time.   Check out our other designs and mix and match the colours ...
Approx. 11mm thick beads, 75mm diameter bracelets (unstretched).

Note: some colour and size variation may occur.