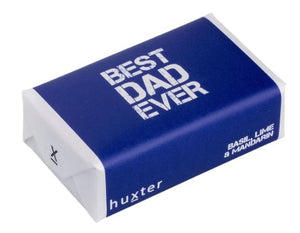 Huxter's 100% natural range of French triple-milled soap is enriched with nourishing shea butter, and creates a rich and creamy lather to leave skin beautifully cleansed and moisturised.
Huxter's fresh basil, lime and mandarin fragrance leaves the skin fresh and delicately scented.
Proudly made in Australia, our long-lasting, individually hand wrapped soap bars feature original artwork, making them the perfect gift.