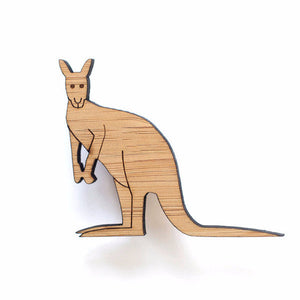 WARNING : Wearing the Kangaroo brooch means you are at high risk of getting a "g'day mate" from strangers you pass.
♥ The laser cut kangaroo is a perfect gift for your friend who needs a little bit of Australiana in their life. Perfect for a friend who is travelling abroad, add it to a hat, bag or scarf.
♥ This iconic Australian animal has been laser cut from eco-friendly bamboo wood and is 1.75 inches (4.5 cm) in height.